Pharmacy automation is the electronic process of sorting, packaging, distributing, and counting prescription medications. Automation has revolutionized nearly every aspect of the pharmacy industry, from how prescriptions are filled, and packaged to how inventory is managed, how patients are educated on their new medications, and even how patients take and manage their medications at home.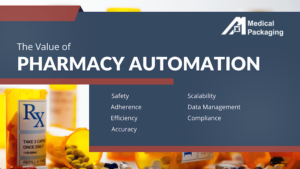 Benefits of Pharmacy Automation
Advancements in automation have transformed pharmacy services and drug manufacturing for the better, bringing efficiencies and improvements to healthcare providers, pharmacies, patients, and manufacturers. Those benefits include: 
Enhanced patient safety as medication errors are less likely

Improved medication management as taking medication as prescribed becomes easier

Increased efficiency and time savings as more tasks are automated

Accuracy and precision as checks and balances are put into place

Scalability and capacity as more patients can be served with fewer qualified staff

Enhanced data management and analytics to drive informed decisions and outcomes

Improved compliance with rules and regulations
As the industry continues to innovate and evolve, healthcare providers and patients will continue to experience positive, tangible transformation in the way they give and receive life-saving treatment.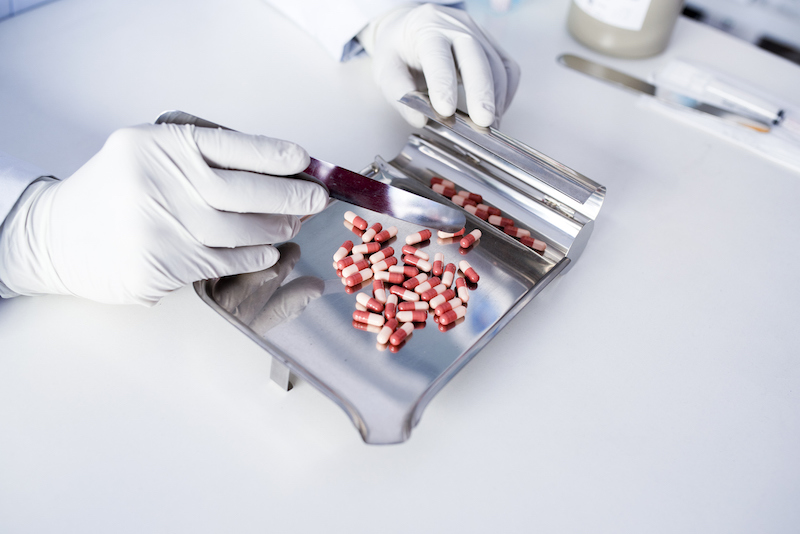 History of Pharmacy Automation
Pharmacy automation is not new; its current state resulting from years of innovation in this field. In 1967-1970, brothers John and Frank Kirby became pioneers in pharmacy automation with the invention of a digital pill counter. This new, portable counting technology made its commercial debut in 1971 and was quickly adopted throughout the industry. 
The next big advancement in pharmacy automation came in the 1980s, when computers were introduced and pharmacy management software was first released, simplifying billing, insurance claims, transaction information, and labeling. 
Automation and innovation continued into the nineties when barcode scanning technology extended to the pharmacy industry. Barcodes were used to scan prescriptions, patient information, and inventory, reducing the risk of medication errors and automating inventory management.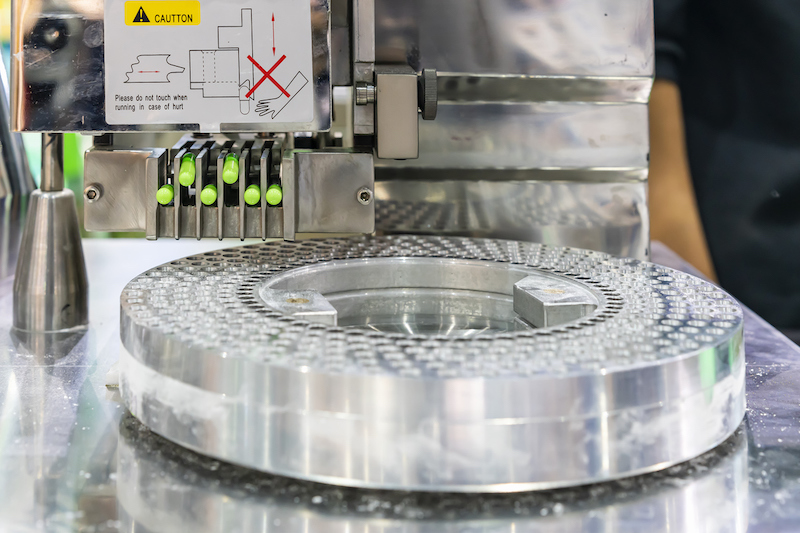 Modern Automation in Pharmacy
Today, pharmacy automation touches every patient, whether they are receiving an IV medication in the emergency department or picking up a routine prescription at their local retail pharmacy. 
Automation drives the life cycle for outpatients: the prescription is sent and verified electronically, the system scans for drug interactions and allergies automatically, the label and instructions are automatically generated, and in some cases, the medication is automatically dispensed, counted, retrieved, or filled. In many instances, packaging advancements deliver a high-end single-dose experience, where medications can be individually packaged for patients according to dose or time of day.
Likewise, these advancements reach patients in the inpatient setting, where the order is electronically entered and verified, alerts are automatic, and barcodes are used to verify the right dose of the right medication is being administered to the right patient at the right time by the right route. An audit trail is automatically left, supporting compliance and risk management. 
These advances have not only made it easier to serve a country in need during a pandemic and subsequent staffing shortage but have resolved access issues for patients with language barriers or debilitating physical and cognitive disabilities, restoring their health and independence.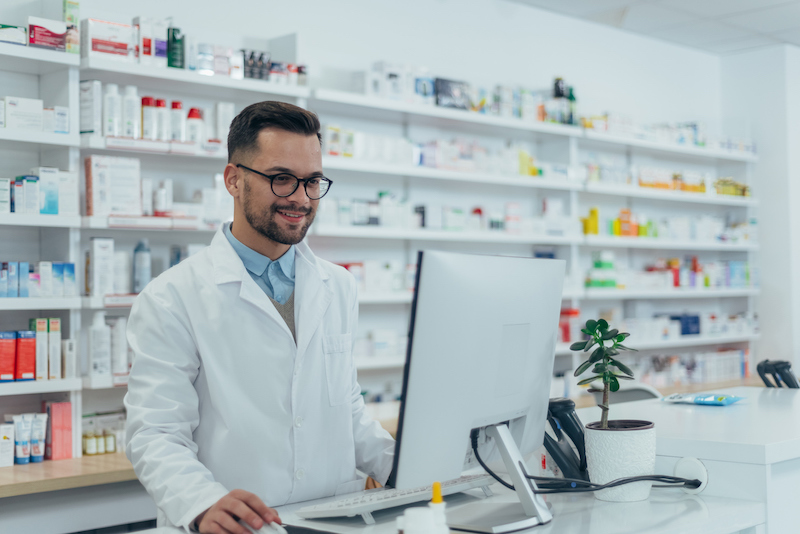 Examples of Automation in Pharmaceutical Settings
The latest technology in automation is evident in every pharmaceutical market: 
Retail and specialty pharmacies, where automation is used in prescribing, filling, counting, labeling, inventory management, and more

Hospital pharmacies, leverage automation to prevent medication errors, keep controlled substances secure, and document medication administration

Online pharmacies, where these technologies are used to communicate with patients and prescribers, manage inventory, fill scripts, and maintain records for regulatory purposes

Pharmaceutical manufacturers, who take advantage of automation in manufacturing, packaging, sterilization, batch management, tracking, and more

Wholesale distributors and repackagers, who use technology for counting, packaging, labeling, tracking expiration dates, and inventory management
Any stakeholder in the market that does not adopt advanced technology will find it challenging to compete in this climate. 
Automation's Effect on Compliance & Regulations
Automated processes reduce the risk of errors, making it easier to comply with the complex rules and regulations that govern the pharmacy and pharmaceutical industries. However, without the right risk management, quality assurance, and training strategy in place, new automation systems can be complicated to integrate, less efficient, and can negatively affect compliance. 
Risk Management
Implementing a robust risk management program is critical, which should include conducting a risk assessment of any pharmacy automation system you are considering, ensuring compliance with regulatory requirements, a thorough evaluation of the vendor, system validation, and user training and competency assessment.
Keep in mind that risk management is never a one-time task that can be marked complete, but an ongoing process that involves collaboration and continuous improvement to ensure safety and compliance.
Quality Management 
Additionally, it is imperative to adapt your quality assurance program to accommodate any changes that accompany a newly adopted pharmacy automation system. This involves: 
Revamp your existing quality objectives for the pharmacy automation system

Establish policies and procedures for the automated system, ensuring workflows, system maintenance procedures, and downtime protocols are clearly outlined

Outline criteria for selecting vendors and suppliers that meet all applicable rules and regulations

Develop a strategy to make sure the system meets its intended purpose and performs as expected

Define key performance indicators (KPI), analyze performance data regularly, and compare actual KPIs to expected KPIs

Intervene when discrepancies arise, metrics trend downward, safety events occur, or feedback indicates a need for change

Conduct and document routine internal audits to ensure compliance with industry rules and regulations

Prepare appropriately for external audits and follow up on external audit findings promptly
Training and User Instructions
Change management is integral to the successful implementation of any new delivery system, whether it is an automated pharmacy kiosk, automated dispensing system, or a remote dispensing pharmacy. To support successful adoption, offer ample learning opportunities for pharmacists, pharmacy technicians, and other pharmacy staff who will use the systems and software by scheduling live training sessions at multiple days and times. Following live training sessions, follow up with on-demand resources like job aids, user manuals, and recorded training sessions for those who are unable to attend or who learn in other ways. 
When new pharmacists or certified pharmacy technicians join your organization, provide them with thorough training on the automation systems you use along with access to any published, readily available resources they can access as questions arise.
The Future of Pharmacy Automation
Looking ahead, industry leaders and innovative technology, like artificial intelligence, continue to improve efficiency, compliance, and safety through advancements in automation. This translates to updates in current systems, more customization features, and new, innovative solutions for distributing, sorting, packaging, and counting medications. 

Automating & Optimizing the Packaging Process
Automation plays a key role in the global pharmaceutical packaging market, allowing manufacturers, healthcare markets, and wholesalers to provide safer, more efficient, and more cost-effective ways to package medications. Industry leaders like Medical Packaging Inc., LLC (MPI) are constantly leveraging technology and research to build upon and create solutions for a variety of packaging processes including bagging, labeling, barcoding, and sealing different types of medication.
Established in 1971, MPI has maintained its position at the forefront of pharmacy automation, striving to lead the industry in unit dose packaging to concurrently enhance patient safety and pharmacy efficiency and profitability. Headquartered in New Jersey, MPI serves worldwide customers across every market: acute care, hospital, long-term care, specialty pharmacy, integrated delivery networks, retail, independent pharmacy, and repackagers. 
Our barcode labeling software, the Pak-EDGE® UD Barcode Labeling Software Version 2.0 is an advanced labeling program that provides a single user interface to all MPI packaging systems, included in the purchase of a new packaging system.